Symposium Venue
St. Petersburg is among the most beautiful cities in the world. It is located on more than 100 islands, where the river Neva meets the Finish Bay. The city was founded 306 years ago by Peter the Great as the capital of the Russian Empire (till 1918). The city has 4.6 million inhabitants. Its historic centre constitutes a UNESCO World Heritage Site.
The beginning of June is the period of short and light nights called "White Nights". The weather is mostly sunny with usual temperatures between 17 and 23oC. However rain is possible, so it would be better to pick up umbrellas and warm clothing.
The Conference will be held at the Ioffe Physical-Technical Institute. The Hotels "Sputnik", "Orbita" and the Guesthouse of the Physics and Technology Centre "Saint-Petersburg" are in 10 minutes by foot of the Ioffe Physico-Technical Institute.
<![if !vml]>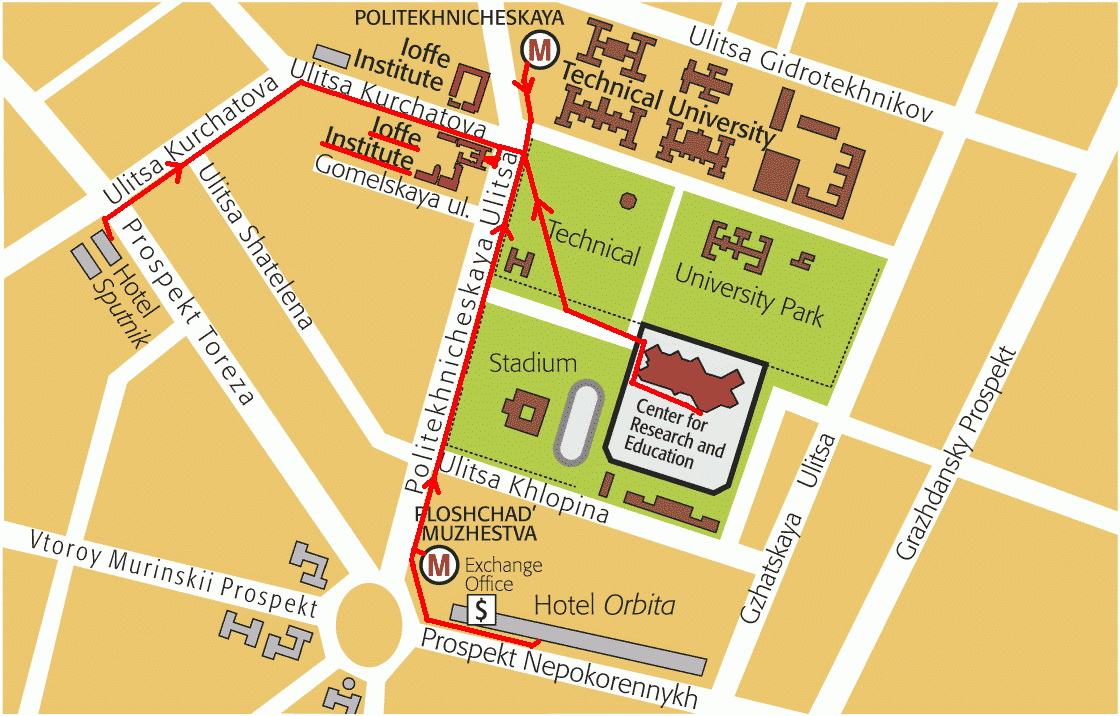 <![endif]>