---
The programme presented below may be slightly changed. The sessions will take place at the Big Hall of the Main Building of the Ioffe Institute (Politekhnicheskaya 26). All participants will be freely permitted to the Ioffe Institute by showing their passports at the entrance. The posters will be presented at the special stands in the corridor near the Big Hall.
The participants will be accommodated in the hotel Orbita, as declared in the Second Announcement. Unfortunately this accommodation will be available only till 12.00 on May 26. For those participants who are planning to stay longer, reservations are made in the hotel Akademicheskaya (prospekt Engelsa 65), starting from 12.00 on May 26 till 12.00 on May 27. Therefore, the participants will be kindly requested to move from the hotel Orbita to Akademicheskaya on May 26. All the information about location of the hotels will be available at the registration desk. The Organizing Committee apologies for this inconvenience and confirms that the hotel expenses of registered participants will be covered for three days (in Orbita and Akademicheskaya ) including two colloquium days.
Any additional information can be requested by e-mail ns@astro.ioffe.rssi.ru
Contact phones at St.Petersburg are:
(812) 247-93-26 (Ioffe Institute);
3-26 (from the lobby of the Ioffe Institute);
(812) 430-13-96 (home) Yakovlev Dmitry Georgievich

Welcome to St. Petersburg!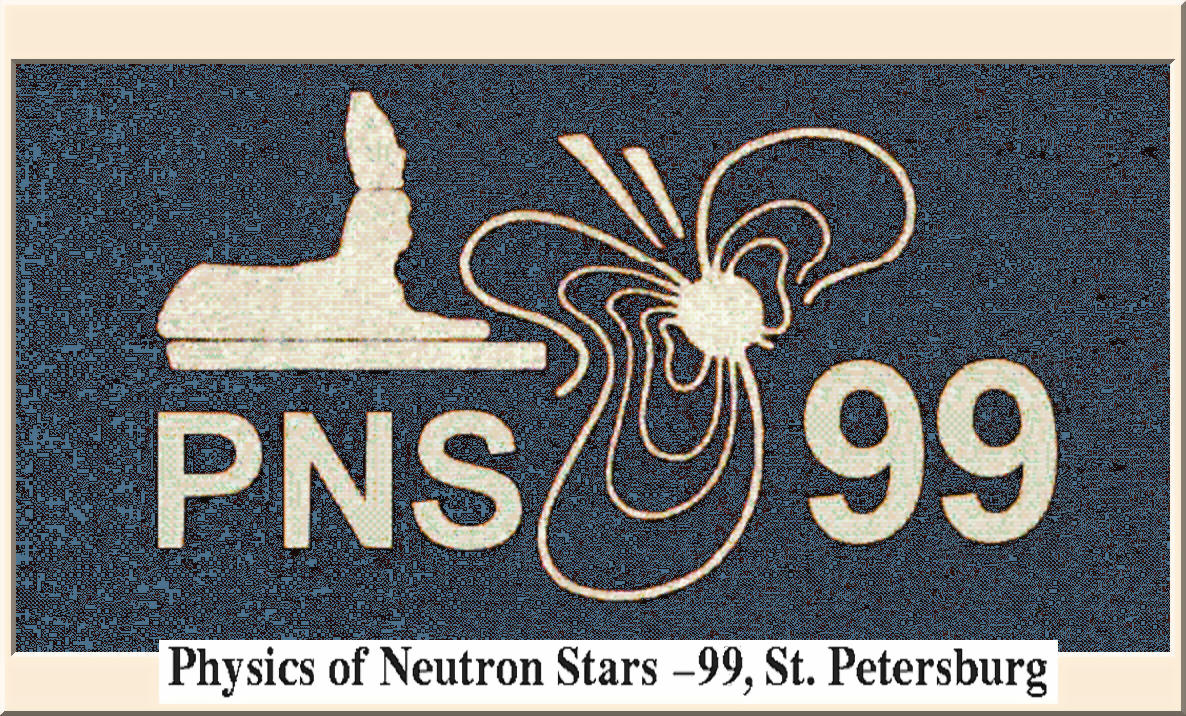 Created: May 15 1999
Last revised: May 16 1999