Final Report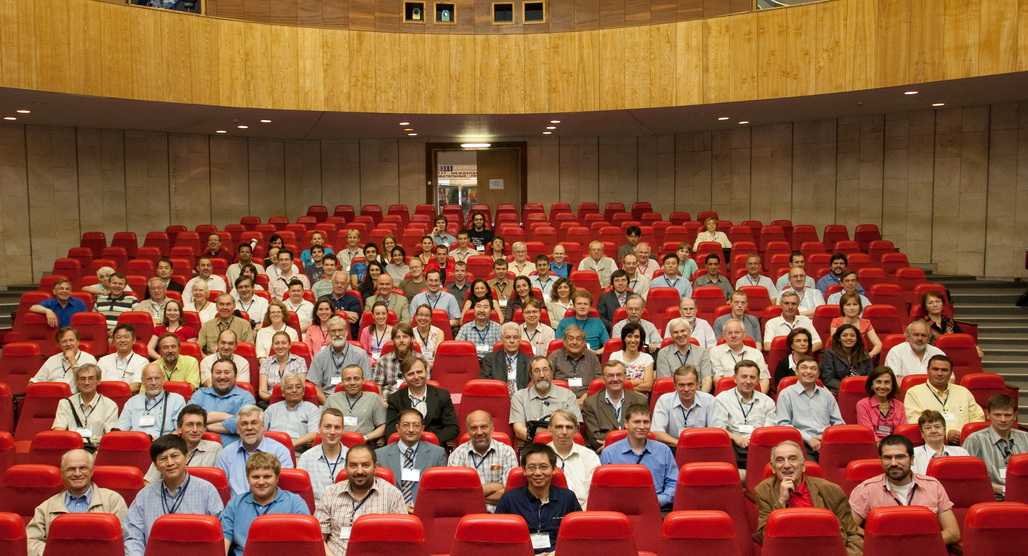 According to preliminary data the total number of conference participants was 310 from 45 countries. The largest delegation (after Russia - about 130 people) was Japanese (about 40), slightly less are those from Germany and the United States.
The total number of participants on Tutorial Day was 30 persons.
Three plenary and more than 25 invited talks and about 80 oral presentations on current issues of physics of defects and impurities in semiconductors were given at the conference.
Some selected pictures of the conference you can find here.
Corbett Prize
At the banquet were announced winners of the Corbett Prize:
Yoshihiro Gohda

for report entitled "Structural bistability and spin polarization of multivacancies in GaN identified by first-principles calculations",

Pavel Petrov

for report entitled "Optical studies of A+-centers in GaAs/AlGaAs quantum wells. Energy structure of the isolated centers, and their collective behavior".